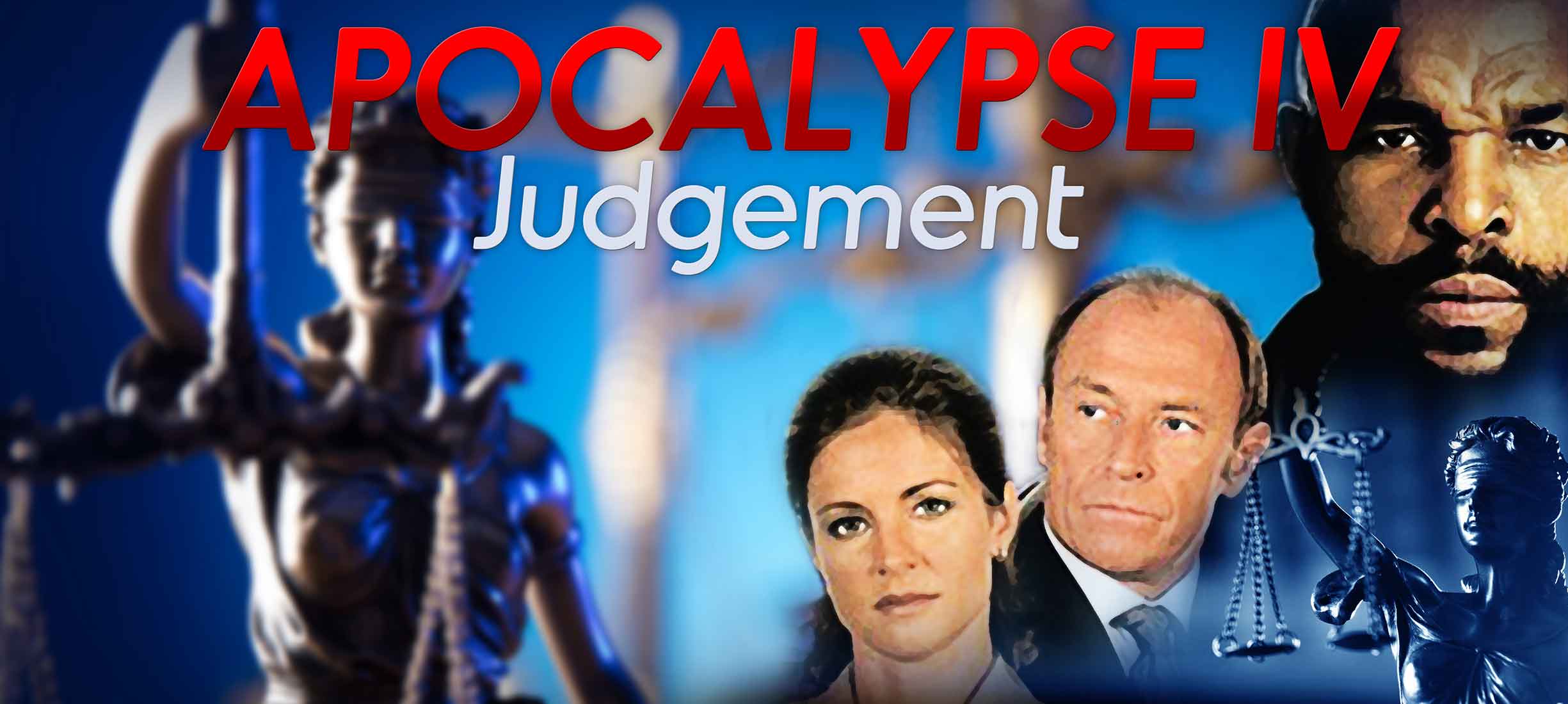 Apocalypse IV: Judgment
A lawyer and a "Christian terrorist" face off. But can God win in a courtroom owned and ruled by the Antichrist?

Recommended Age: 15+
Very strong Christian worldview (the temporary reign of the Antichrist serves as the backdrop), courtroom scenes affirm absolute truth, heaven, and Christ's resurrection; strong moral worldview with a Christian character considering taking up arms against persecutors but ultimately decides not to, Kendrick is determined to fulfill his job as a lawyer competently; no foul language; six characters are seen killed by gun shots (blood is briefly shown sometimes), two attempts at murder by knife (one leaves a small cut in a character's neck), an abandoned church is burned, a grenade explodes; no sexual content, but a pair of security guards watch a woman (possibly a prostitute) start to undress on a television screen; no nudity; Kendrick is said to be an alcoholic, holds or consumes a drink several times, and appears intoxicated in one scene; no smoking or drug use; and, an intense scene at the start involves character desperately fighting for her courage and sanity through prayer while in prison, that same scene shows disgustingly worm-ridden food.
Language

none

Nudity

none

Sex

none

Violence

moderate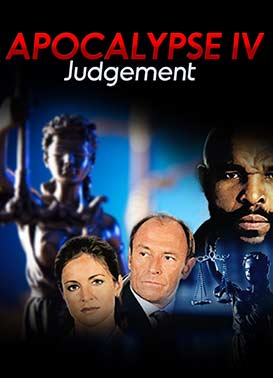 Credits
Actor

Corbin Bersen
Mr. T
Jessica Steen
Nick Mancuso

Writer

Andre van Heerden
Peter Lalonde
Paul Lalonde

Director

Producer

Paul Lalonde
Peter Lalonde
John Patus
Nicholas Tabarrok
Genres
About End Times & Prophecy

Thriller

Suspenseful

Faith

Movies